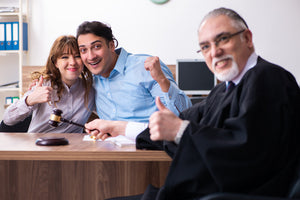 Butler Evans Education
Quieting Title After Tax Sale
Regular price
$ 299.00
$ 0.00
Unit price
per
Applies only to tax certificate/tax deed auctions.
Includes forms.
When to use lawsuit alternatives like quitclaim deeds, how to get them, how much to pay, how to fill out the forms.
Lawsuit to remove a cloud on title, when to use it and how to fill out the provided forms to file suit and get a judgment.
In personam quiet title lawsuit, used when you can find former owner or heirs and serve lawsuit papers on them. How to fill out the provided forms to file suit and get a judgment, and how to handle various problems that might be thrown at you but can be easily overcome.
Description of the in rem quiet title lawsuit  that must be used when you have unknown parties.  Includes forms, with instructions and examples on how to fill in the blanks that are different from the in personam suit.
Scroll down to register.
---
Course review
Course is very thorough, gained a lot of information. Looking forward to taking other courses that Butler Evans Education offers.
Disptues
Very informative and can save you money if you pay attention to the process.
Much better understanding
Thank you for creating this course. I purchased the Intro and Changes for 2020 but I felt that I was missing something. This class is the connection I was missing. I have a better understanding of what is expected of me after purchasing the delinquent tax properties, what to do and when to do it.
Must have
Do not invest in tax certificates or deeds until you take Denise's class. It is amazing what all is involved in purchasing certificates and deeds. Denise knows her stuff.