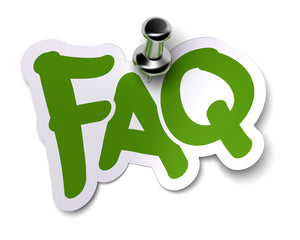 Butler Evans Education
FAQ Alabama Tax Lien Auctions
Regular price
$ 149.00
$ 0.00
Unit price
per
1.5 hour class.
EVERYTHING you need to know to successfully invest in Alabama tax liens.  Pros. Cons. Targeting the right properties. Auction procedures.  Investment strategies. Flipping your position. Getting the property. Getting possession before foreclosure. Foreclosure of your tax lien and good title at the end with a Clerk's deed.
Your registration confirmation email will include links for the following downloadables:
Class slides
Meeting link to join live online class, or video link, depending on which one you purchased
Tax lien possession strategy video
Tax lien possession strategy slides
---
Great instructor
I've learned a lot from several of Denise's classes. She is very knowledgeable in her field and can break things down so I could understand it.
to be continued . . . .
Can relevant facts, holdings & elements of Tyler v. Hennepin County be applied to Alabama Tax Sales? The opening term of the most conservative Supreme Court in a generation was supposed to bring an eruption of pent-up ideological rage. However, the Supreme Court defies critics with wave of unanimous decisions such as it did in fascinating case of Tyler v. Hennepin County.
Tyler filed a putative class action against Hennepin County arguing that the County had unconstitutionally retained the excess value of her home above her tax debt in violation of the Takings Clause of the Fifth Amendment and the Excessive Fines Clause of the Eighth Amendment. On May 25, 2023, the Supreme Court unanimously reversed the Eighth Circuit's decision. The Court held that Tyler had stated a claim under the Takings Clause, it did not reach the question of whether Hennepin County's practice constituted a fine within the meaning of the Excessive Fines Clause
Tax Lien Judicial Foreclosure
I greatly enjoyed the course. Ms. Denise was super knowledgeable in all facets of this process. I look forward to utilizing the information that I learned in our future real estate investing.
clear and concise information
I'm a beginner in tax investing, and I greatly appreciate how thorough Denise was in explaining the judicial process. It left me with a clear understanding of my next steps!
Great class with useful information
The course packed a lot of information. Denise did a great job explaining and simplifying concepts about Tax Lien Judicial Foreclosure in a very clear way. I really enjoyed the course because it was extremely informative, helpful and Denise made it easy to follow. I would highly recommend this course to others